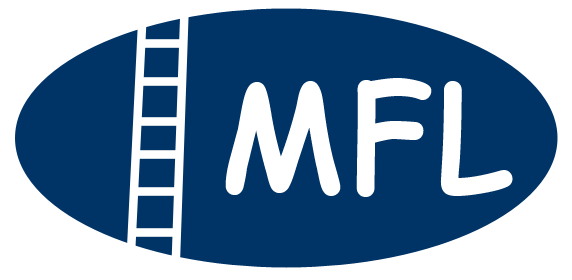 Helping you - help yourself!
Gerard J. Michaud
I was "called to the bar" (became a lawyer) in 1987, after having articled for a year representing children at the Office of the Children's Lawyer (as it is now called).
Looking back over the years, there have been a number of principals that have kept me motivated:
people in disputes should have the opportunity to be heard;

the harm done to children, when their parents separate, should be minimized;

spouses should continue to parent together, the best they can;

lawyers have an important role in deescalating conflict; and

disputes need to be resolved and people need to be able to move on.
​​​​​​​​​
As a family law lawyer, I had the opportunity to encourage parents to reach arrangements that work for the children and themselves, with as little conflict as possible. I have also worked to ensure my clients not only have the chance to "speak", but that they are heard.
For 14 years, I practiced law in Peel and Toronto, with the firm of DeFaria & DeFaria and as a private practitioner. Mainly I did family law. I worked under legal aid certificates and private retainers.
​
In 2001, I took employment with Legal Aid Ontario ("LAO"), becoming the first supervisor of family duty counsel in Peel. I worked to improve services and expand them to better assist low-income Ontarians who were in family law disputes. As a duty counsel (day-of-court) and as an advice lawyer (on days clients are not scheduled for court), I assisted thousands of clients over the next nine years.
​
In 2010, I became the first lawyer/manager of the Family Law Service Centre - Peel. This is a service that prepares family court documents for clients eligible for LAO services. I helped design this program and assisted hundreds of clients over the following four plus years.
In the Fall of 2015, I begin a new stage in my career: I returned to private practice, but with a difference. I challenge myself to try to help fill a gap in service and to continue to work to improve access to the legal system.
​
LAO well serves people of very modest financial means (those who can meet LAO's financial test). Or, if you have the money, you can hire a lawyer to provide full representation in your case. But many are left in between: They are eligible for very little assistance from LAO; and, while they may manage to raise some money to hire a lawyer to assist them, the money runs out and they are left on their own.
​
My new practice focuses on providing unbundled ("limited-scope retainer") services for clients in family law disputes. Clients can continue to represent themselves in court (as a "self-represented" party), but with essential assistance from a lawyer- practical legal advice and high-quality drafting of documents. This should make them far more effective in dealing with the dispute. Because services I am asked to provide are limited, they are more affordable. I will apply my 14 years of experience of providing unbundled services through LAO to those who cannot obtain LAO services.
​
In appropriate cases or when clients seek this service, I will provide full representation.
​
Over the years, I have been on boards of directors and committees of various legal and social service agencies in Peel. These include the Peel Law Association, Peel Family Mediation Services, Safe Centre of Ontario, and committees of both the Superior Court of Justice and the Ontario Court of Justice. I continue to advocate for good policies affecting unrepresented parties, quality legal services, and better services for those faced with the challenges of family law disputes.
​
I have trained lawyers within LAO and in the Peel legal community and provided public legal education.
I am currently a Director and secretary of the Peel Law Association. Through that organization and in other ways, I work to improve the family law system in Peel.
​
In the design of my new practice, I believe I will once again break new ground to improve access to legal services and reduce the harm cause by family break-ups. Moreover, I hope to proved high-quality and essential legal services at an reasonable cost.
​
Gerard J. Michaud