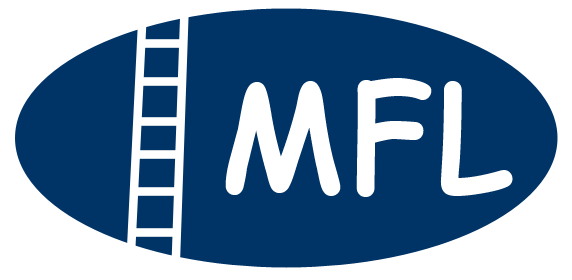 Helping you - help yourself!
Scanning Documents & PDFs
We are moving away from documents on paper to documents stored electronically. (In fact, some documents might only exist electronically, unless someone prints them out.) I have moved to a "no-paper-retained" practice. Client files are maintained electronically on secured stored. (At the end of the case, I send you the documents from you file electronically.)
​
In my practice, court documents are signed, served, and filed with the court, all electronically. Even domestic contracts are done as electronic documents.
​
I prefer, if possible, that you send documents to me electronically. Many email can handle attachments of up to 10 MB (but it varies with your email service). There are alternatives to transfer larger files. (See below.)
​
If you give me a large bundle of documents on paper, I may send this to a company to have them scanned. I would have to charge you for this.
​
Unless the document is provided to you electronic or you "printed" to an electronic file, you will have to scan the document to a PDF file. (In many programs, you can chose to a a PDF, rather than a regular mechanical printer.)
​
Please avoid sending documents as image files, as these can be problematic.
A "PDF" is a file format to present documents, including text and images, in a manner independent of application software, hardware, or operating system. (The aim is that with the change of application software, hardware, or operating system, the information in the file remains accessible.)
Why Save as a Searchable PDF?
If you see the option of saving the document as a "Searchable PDF", choose this. The software will run an Optical Character Recognition ("OCR") program on the document. These means that not only the image is recorded, but the text. If it is saved this way, then one can do key word search for text or document. One can also cut and paste text.
Scan each document into a separate file. This is necessary to keep organized. If you send me a file with a number of documents in one file, I have to take the time to separate them into separate documents.
Give each file a meaningful, unique name. This would usually include things like:
the name of the document

who prepared the document

the date of the document (YYYY-MM-DD)
​​
For example:
TD savings 3313 2018-02.pdf
("3313" is the last four digits of the account number; "2018-02" is the year and the month of the statement)

RRSP CIBC Mutual Funds 2221 2018-06.pdf

IT Return 2017.pdf

IT Notice of Assessment 2017.pdf
Using a Multi-Purpose Machine or Scanner
Many (but not all) printers are also scanners. If your printer can also copy documents, then it can scan. You may need special software (that came with the machine) in order to scan. Alternatively, you could have a device that just scans (and does not print.
​
If you do not have (or are not able to borrow) a machine to scan, must office supply stores offer scanning / emailing services.
If No Scanner: Use Your Smart Phone
If you do not have access to a scanner, then you can use your smartphone to take pictures and save them as a multi-page PDF file. You need special software on you phone to do this. There are programs available for both a Android phone and an Apple phone.
​
Two common apps are:
Microsoft Lens; and

Google scan
Both of these apps are available for free.​ (If you are using other smartphone scanning software, make sure it does not print an advertisement for the software on the PDF -- you may have to pay to turn this off. It is not a problem for either of the apps listed here.)
​
You can use these apps to "scan" documents (using your smart phone's camera), save them to PDFs, and send them by email.
​
You can fine useful videos on the use of these apps on YouTube:
Review your scans, to make sure that the resulting PDFs are clear; all of the page is there; and all of the pages of the document are included.
Keep the original paper documents somewhere save.
​
Do not write on these documents.
Reducing Size of the File
If your file is to big to send, you can reduce the size by:
scanning it in grey (rather than colour)

if the document is easily subdivided, than scan the document in parts

reducing the resolution of the scan

if available, use the feature of your software that reduces the size
​
You may have to email PDF files separately or in small groups.
If you have too much to email, you can save them on a cloud drive. Many such services (for example, Microsoft OneDrive) allow you to send a link to a folder on your drive, so another person can download them. If you need to do this, and do not know how, talk to me.